Foreign Workers in Canada
I want to work in Canada
I am a Canadian employer
Canada is actively seeking foreign workers and professionals to help grow its strong national workforce. Whether you are looking for permanent or temporary work in Canada, or even if you are a Canadian employer seeking to bring in skilled professionals from abroad, below you will find some valuable online resources to help accomplish your goals.
In most cases, in order to work in Canada, the foreign worker will need a work permit. However, there are a number of circumstances where you may be able to work in Canada without a work permit. In addition, there are number of other ways to work in Canada without undergoing the traditional work permit application process, including work permits granted for working holidays, post-graduate work permits or permits issued under NAFTA.
Which Canadian work solution will meet your needs?
I am looking for work in Canada

If you are looking for work in Canada or already have a job offer from a Canadian employer and are unsure of what to do next, we have the perfect tools to get you started. You may also wish to check out some of our great employment resources, such as our Job Search Tool, our Resume Builder, or our other Career Coaching Tools.

I already have a job offer in Canada

I am a Canadian business looking to hire a foreign worker

I am a currently studying or have recently graduated from a Canadian educational institution

I would like to work in Canada as an entrepreneur

I would like to work in Canada as a self-employed individual

I am a citizen of the United States or Mexico

I have a job offer in the province of Quebec
CANADA OFFICE
TORONTO
49 Heathfield Drive
Toronto | Ontario M1M 3A9
Tel: 416-456-4970
Fax: 416-551-5156
E-mail:
scotia@consultant.com
canadawithscotia@gmail.com
BANGLADESH OFFICE
DHAKA
Concord Royal Court (4th Floor)
House 40 | Suite 4B-3
Road 27 (Old) | 16 (New)
Dhanmondi | Dhaka 1209
HOTLINES:
+880 1715-14 14 14
+880 1715-15 16 17
+880 1610-18 19 20
E-mail:
scotiadhaka@gmail.com
scotiadhaka@hotmail.com
scotiadhaka@yahoo.com
ABOUT US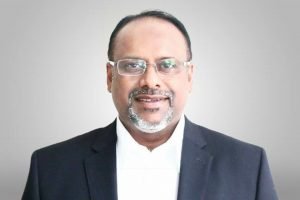 DR. MD. JAMILUR RAHIM
President & CEO
Scotia Consultants
Former Honorary Consul General of Bangladesh in Canada
The College of Immigration and Citizenship Consultants (CICC)
Commissioner of Oath, Ontario, Canada