Scotia Consultants is one of the most renowned and trusted Canadian immigration firms, helping people from all over the world to become Canadian Permanent Residents and successfully settle in Canada. Headed by it's President & CEO, Dr. Md. Jamilur Rahim, with more than 8 year of experience in this field, is a member of Canadian Society of Immigration Consultants (CSIC) and one of the few in the world to have been Licensed to practice as an Immigration Consultant for Canada, it has already earned the reputation of being "one of the most reliable firm" for all of your Canadian Immigration needs.
Principal is one of the few in the world to be Licensed to practice as a Canadian Immigration Consultant

Nearly 100% success rate

We only accept cases that we think have an outright chance to qualify for immigration

Free Assessment

We carry CAD$10,000,00 liability as "Errors and Omissions Insurance" to protect clients from being treated unfairly

Serving applicants all over the world for more then 8 years

Reasonable fees with refund policy in case of unsuccessful application

Convenient payment options
Most clients have no idea what their immigration consultant does for his/her case. And many immigration consultants don't tell you, because they don't want you to know!
We believe you have a right to know what your Canadian immigration representative do, to have your Consultant explain the law, the process, and your options, in plain language. To be able to ask questions, and get reliable answers. To look out for your interests at all times. Since we do all the correspondence on your behalf, you are freed from the anxieties about losing important documents and deadlines.
In addition to our offices in Canada, USA and Bangladesh, we have representatives working for us in Melbourne, London, Tokyo, Jeddah and Karachi. It is a team of highly qualified and educated people with a sound knowledge about Canadian Immigration Rules and Procedures, dedicated to fulfill your desire to make Canada your next home.
We consider each and every application individually. We accept cases only when we are convinced about it's positive outcome. Our selectiveness, sincerity, honesty, commitment, professionalism and above all utmost dedication made our clients speak for us rather than us going to the media for traditional publicity. We believe this is our greatest achievement – our successful and satisfied clients speak and work for us!
On September 18, 2003, the Canadian authority lowered the qualification marks for immigrants from 75 points to 67 points. Please send your information to us for a free evaluation. We will let you know if you meet the new criteria.
CANADA OFFICE
TORONTO
49 Heathfield Drive
Toronro, Ontario M1M 3A9
Tel:416-456-4970
Fax:416-551-5156
E-mail:
scotia@consultant.com
canadawithscotia@gmail.com
BANGLADESH OFFICE
DHAKA
Concord Royal Court (4th Floor)             
House40,Suite4/B-3
Road 27 (Old), 16(New)                              Dhanmondi, Dhaka 1209
HOTLINES:
+880 1715-141 414
+880 1715-151 617
+880 1610-181 920
E-mail:
scotiadhaka@gmail.com scotiadhaka@hotmail.com scotiadhaka@yahoomail.com
ABOUT US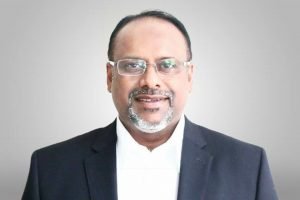 DR. MD. JAMILUR RAHIM
President & CEO
Scotia Consultants
Regulated Canadian Immigration
Consultant (RCIC)
Commissioner of Oath, Ontario, Canada