Canada Immigration Visa Solutions
Are you looking to immigrate to Canada?
There are many different categories for professionals and workers under which you may qualify for your Canada Immigration (Permanent Resident) Visa: Federal and Quebec Skilled Worker, Provincial Nominee, Federal Self-Employed, and Canadian and Quebec Experience Class. We can help you with the process of immigration to Canada.
Find out your options for immigration to Canada by completing a free online assessment.
 Canadian Work Permits
Find out if you need a Canadian temporary
work permit to work in Canada and how to obtain one.
Immigrate to Canada
Make your goal of moving to Canada a reality by exploring over 60 available ways to immigrate.
Business Immigration
Explore investment and business opportunities in one of the world's most free and stable economies.
Family Sponsorship
Find ways to bring your family members from
abroad to live in Canada as permanent residents.
New to Canada
Our extensive settlement information and resources
can help you get settled into your new Canadian life.

Legal Help
Retain the services of an experienced attorney to help in all areas related to Canadian immigration.
Quebec Immigration
Do you intend to reside in Montreal or another city in the province of Quebec?
The Quebec Immigration selection system is based on a human capital model so applicants do not require a job offer. You may be eligible to immigrate to Canada under the Quebec Skilled Worker, Quebec Experience Class, or Quebec Business / Investor categories.
CANADA OFFICE
TORONTO
49 Heathfield Drive
Toronto | Ontario M1M 3A9
Tel: 416-456-4970
Fax: 416-551-5156
E-mail:
scotia@consultant.com
canadawithscotia@gmail.com
BANGLADESH OFFICE
DHAKA
Concord Royal Court (4th Floor)
House 40 | Suite 4B-3
Road 27 (Old) | 16 (New)
Dhanmondi | Dhaka 1209
HOTLINES:
+880 1715-14 14 14
+880 1715-15 16 17
+880 1610-18 19 20
E-mail:
scotiadhaka@gmail.com
scotiadhaka@hotmail.com
scotiadhaka@yahoo.com
ABOUT US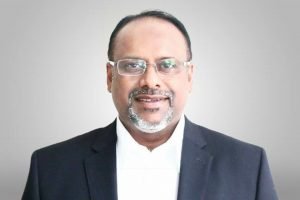 DR. MD. JAMILUR RAHIM
President & CEO
Scotia Consultants
Former Honorary Consul General of Bangladesh in Canada
The College of Immigration and Citizenship Consultants (CICC)
Commissioner of Oath, Ontario, Canada